Ben Makuch—an award winning national security reporter with VICE Media in New York City—will make sense of the current, geopolitical cyberwarfare landscape dominating the headlines. From deep insights into the current U.S. intelligence community, to knowledge of cyberterrorism, to a deep understanding of Russian hacking operations, Makuch will talk extensively about his experiences reporting from the front lines of the global cyberwar and how it can affect universities around the world. Using specific examples of his past scoops on Iranian hackers, Makuch will discuss how one of Tehran's most infamous hacking operations targeted academic institutions in the U.S., Australia, Canada, China, Denmark, Finland, Germany, Ireland, Israel, Italy, Japan, Netherlands, South Korea, Spain, Sweden, Switzerland, the United Kingdom and others—all in the hopes of stealing secrets that could fuel both Iranian espionage and industry. It's a clear cut example of how a major adversary like Iran, goes after weak targets to gain powerful secrets. Makuch will ultimately make the point that when it comes to nation-state hacking, countries target anything and everything: Intelligence is power.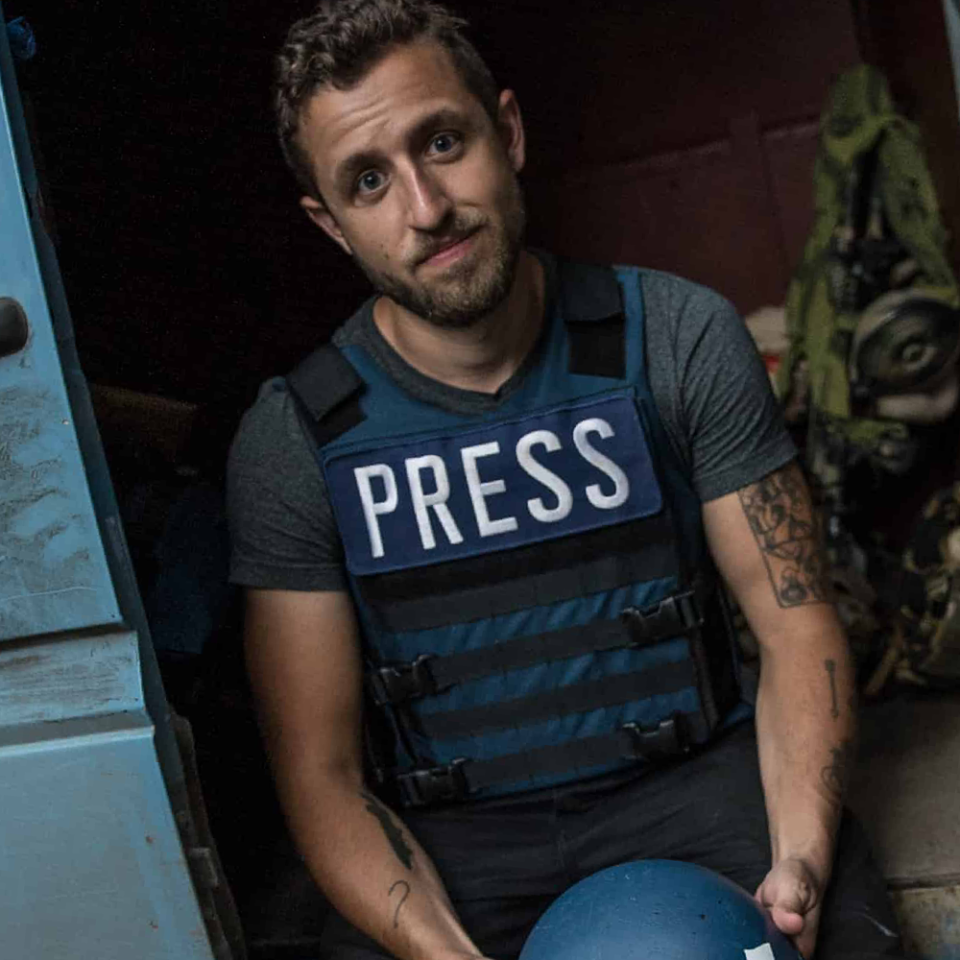 Ben Makuch
Reporter, VICE News, Host of Cyberwar on Viceland, World Press Freedom Award Winner
Ben Makuch is an award-winning national security reporter with VICE News in Toronto.
From interviewing ISIS members to being on the ground during a political assassination in Russia, Ben brings unprecedented access to many of the world's most dangerous regions. Previously with the Canadian Press's Parliamentary Bureau, Makuch was in contact with several terror suspects who travelled to Iraq and Syria during the rise of the so-called Islamic State. That reporting caught the attention of federal counterterrorism investigators who are trying to force Makuch to hand over all source materials connected to Farah Mohamed Shirdon, an alleged ISIS fighter from Calgary. Makuch refused and fought the order all the way to the Supreme Court of Canada. 
Makuch hosted the hit TV show Cyberwar on Hulu and the VICEtv network, an investigative documentary series examining the covert world of signals intelligence and hackers. He has since worked on the Emmy-award winning show VICE News Tonight on HBO, and Fringe Nation on VICEtv. Currently, Makuch has been covering the rise of domestic terrorism in the U.S. and exposing the inner workings of neo-Nazi terrorist groups.