BCNET Welcomes New Board Members
We are pleased to welcome new members to our Board of Directors.
BCNET welcomes Pradeep Nair and Spencer Tickner to its Board and thanks retiring directors Marc Snelling, former CIO at Coast Mountain College, and Marlowe Stone, former CIO at the Ministry of Post-secondary Education and Skill Training, for their valued contributions to the Board. We are grateful for their dedication, time and active involvement during their tenure.
"The Board's strategic leadership is instrumental in guiding BCNET's evolution to align with the evolving needs of its stakeholder. These newly appointed directors, with their wealth of expertise and diverse views, will help lead the organization forward," says Bala Kathiresan, President & CEO at BCNET
Welcome New Board Members
All directors were appointed at the BCNET Annual General Meeting held on September 25, 2023.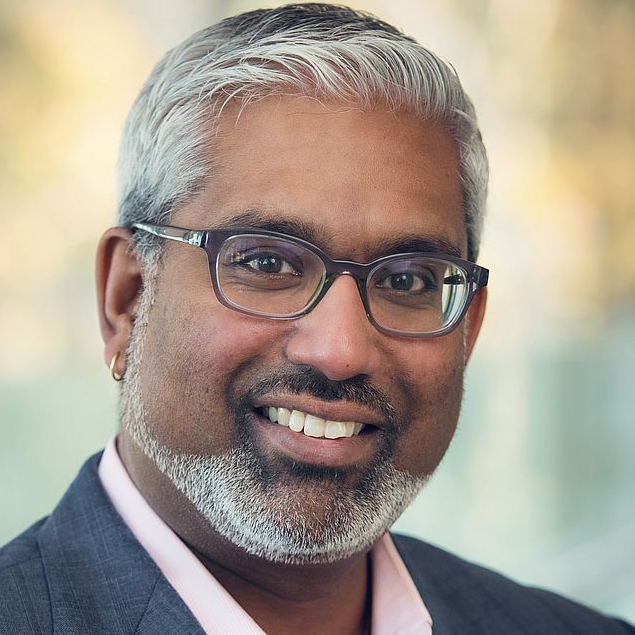 Pradeep Nair
CIO | TRIUMF
Pradeep has more than three decades of industry experience in leading technology and operations teams across diverse sectors including research technology and statistical analysis, animation and broadcast media, financial and professional services consulting, fundraising and charitable giving, and higher education operations management. With a background of active participation on advisory boards for software development companies, as well as animation, film and broadcast organizations, Pradeep offers broad strategic advisory expertise that he anticipates applying as a new director of the BCNET Board. While serving as UBC's director of IT, Development and Alumni Engagement and UBC's chief advancement operation officer, he witnessed the growth of BCNET, its services and the value it generated for the sector. In his new role as the CIO of TRIUMF, he is excited to drive strategic growth and foster partnership across the BCNET member community.
Spencer Tickner
Executive Director & Chief Information Officer | Ministry of Post Secondary Education and Future Skills
Spencer is a distinguished professional in public administration and information management. He is currently the executive director and chief information officer at the B.C. Ministry of Post-Secondary Education and Future Skills. Spencer's work with the Provincial Government has spanned over 18 years in various roles, where he has focused on leadership in effecting transformative change within the public sector's digital space. Spencer completed a degree in Forestry followed by Computer System Technology in Alberta, and an MBA at Royal Roads University.