Diverse Network Kept Campuses Online Amidst Floods, Winds, Landslides and Wildfire
BCNET's geographically diverse network infrastructure ensured critical services weren't disrupted during natural disasters including the summer's White Rock Lake blaze and November's devastating floods.
From record-smashing heatwaves and wildfires this past summer to devastating floods, strong winds and landslides, British Columbia has taken a battering in recent months, forcing thousands from their homes and damaging key infrastructure.
While mudslides throughout B.C.'s Interior have caused significant circuit outages along the BCNET network route, the redundancy and resilience we have invested in ensured 48 campus sites throughout the region have remained connected. Critically, it means each have been able to continue delivering their teaching, learning and collaborative research as usual and traffic was able to continue to flow over the network.
Mitigating 23 Days of Network Outages Dues to Natural Disasters in British Columbia
This is due to recent investments into a geographically diverse network infrastructure, making it possible for network traffic to be rerouted when necessary. When all Canadian-based routes were severed during November's floods, traffic was rerouted through Seattle, Edmonton and Calgary to maintain services to Prince George, Kamloops and Kelowna exchanges.
B.C.'s Third Worst Wildfire Season on Record Left a Trail of Destruction
This scenario follows just months behind the White Rock Lake wildfire that tore through B.C.'s interior this past summer. It left a trail of destruction in its wake, forcing thousands from their homes as it burned buildings, telephone poles and other infrastructure. Now the insurance claims are climbing to an estimated $77 million, and yet it's just one example of what has become the province's third worst wildfire seasons on record. Such catastrophic wildfires, which are becoming the new reality in B.C., are not only devastating to buildings and landscape, but to critical infrastructure that keeps the lights, power, internet, phone lines and water on. This can have enormous impact on surrounding communities that could last months or years. 
The fire proved to be another test to BCNET's network, burning critical infrastructure connecting Kelowna to Kamlooops, which could have potentially grounded online operations to a halt at 25 sites in Northern B.C., the Okanagan and the Interior. However, thanks to the redundant network, services automatically switched over from the primary network to the secondary Kelowna to Surrey fibre optic link, ensuring services weren't impacted.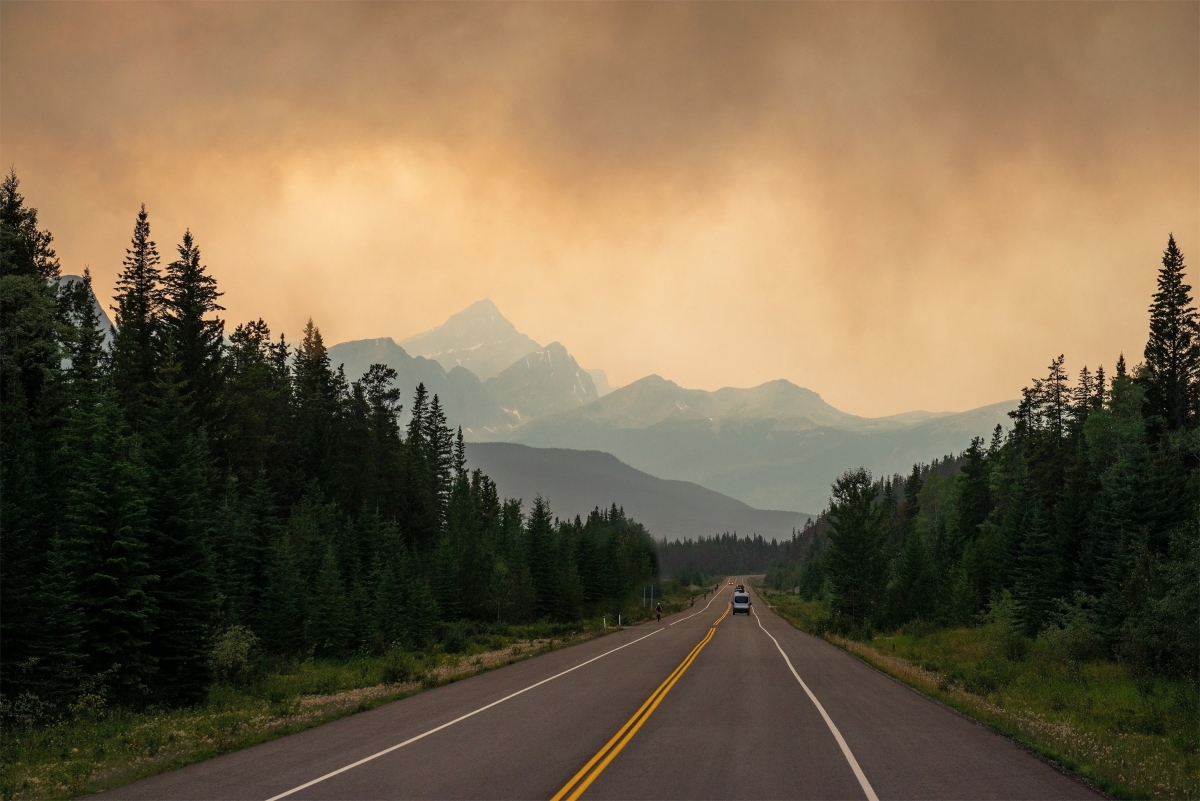 "Despite the damage to the regional infrastructure during this year's devastating wildfire and flooding season, our campus network services continued operating thanks to BCNET's investment in safeguarding the provincial high-speed network, claims Jordan Perry, director of IT, Okanagan College. "The College depends on this network to deliver mission-critical services, first-class educational technology experiences and to collaborate with four diverse geographic locations."
Investments in Diverse Networks Safeguards Higher Education Institution in British Columbia
BCNET's continued investment in diverse infrastructure aims to protect member institutions from potential disaster causing interruption to services. This ensures the high availability of technology-enabled and connectivity-dependent services that support teaching, learning and research in B.C. The network expansion project is a long-term plan to build diverse infrastructure for B.C.'s public institutions at BCNET's Transit Exchange Points. The Transit Exchanges are located at six geographically diverse locations in the Province: Vancouver, Victoria, Surrey, Kelowna, Kamloops and Prince George.

"Keeping UBC Vancouver and UBC Okanagan, and our many training sites across the Province of B.C. connected is vital to upholding our reputation as one of the leading research universities in the world," claims Jennifer Burns, associate vice-president, Information Technology and CIO, University of British Columbia. "A robust and resilient network is critical to ensure we can deliver the services that our students, staff, faculty and researchers rely on every day. It provides the foundation to deliver the digital technologies that enhance the student experience, while providing the best possible network capacity and tools to support research."
Investing in the Provincial Network
As the risk of flooding wildfires and other natural disasters, heightened by climate change, continues throughout our province, BCNET is committed to ongoing investments ensuring network redundancy, resilience, and capacity for our members.