It's no secret that higher education salaries can't compete with those of big tech or private organizations. As a result, a common struggle across all B.C. post-secondary institutions is the ability to attract and retain talent. However, did you know that one of the easiest ways to retain staff is to capture them early in their career and provide them with training and development opportunities?
In this panel perspective, hear from three, under 30s  from across the B.C. community. Holding a variety of roles from information security to client support, they will provide insight into why they joined their respective institutions, what they enjoy about their current roles and how they believe hiring managers can better engage with young talent. Though money can be a big motivator, it isn't what creates a great culture and positive work environment!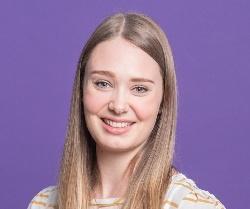 Devon Keys
Senior Business Analyst | BCNET
Devon is the Senior Business Analyst, Shared Systems and Technology for BCNET. She directly manages a diverse portfolio of established shared IT services that are utilized by institutions across the British Columbia Higher Education sector. Working collaboratively with post-secondary community, she acts as a liaison between BCNET's members and service providers in implementing shared services and technology solutions at their institutions. With a career dedicated to higher education IT, she is well versed in the needs of the post-secondary sector.
Harshal Patel
Systems Analyst 1 | University of the Fraser Valley
Harshal Patel is currently a Systems Analyst at the University of the Fraser Valley (UFV) within the IT Applications team. He started work at UFV as a co–op student in 2019 and graduated with a Bachelor of Computer Information System (BCIS) degree in December 2020. He has an ITIL certification and as a recent graduate, he is excited to be in this role and learn more about the blend of understanding and fixing information system issues as well as assisting in analyzing and development of system integration layers.
Nasrin Faridi
Computer Technician, Client Support | Emily Carr University of Art + Design
Nasrin is an energetic young woman with extensive knowledge from more than 10 years professional experience in the IT industry. She joined Emily Carr University Art + Design in Septemeber of 2022 as a IT Support Specialist. Having been part of many projects in the banking industry as a network engineer, the education industry has provided her with many opportunities to progress her knowledge. Nasrin is certified in CCNA and CISM, qualitfying her to work with IT's cybersecurity training project. She plans to continue her journey in this field and stay on top on industry trends.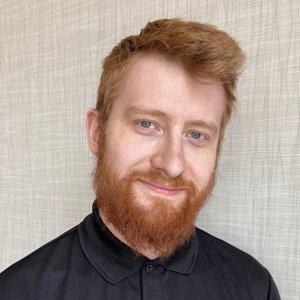 Taylar Masson
Senior Information Security Analyst | Thompson Rivers University
Taylar is the Senior Information Security Analyst at Thompson Rivers University. Though still early in his IT career at 6 years he has gained knowledge in all areas of technology, currently focusing on Security. The opportunity to learn from the famous Hugh Burley prior to his retirement had some influence on that. Taylar can usually be found tracking down security alerts or following up with users on their spam email.