While more and more academic researchers are venturing into the use of commercial cloud, many of these researchers do not have experience with system administration or managing cloud services. This can present a challenge to research IT teams and units who do not have the capacity to manage commercial cloud infrastructure for individual research groups.
The Advanced Research Computing (ARC) team at the University of British Columbia (UBC) is using the web-based software RONIN to simplify both the delivery of commercial cloud-based HPC services as well as the backend system administration. Started as a pilot in January 2020, our team has recently moved the offering into a University-wide production service. We'll briefly talk about our research community and the challenges faced with public cloud using the default user interfaces provided by commercial cloud providers such as AWS. We will share our experience deploying, supporting and troubleshooting RONIN as well as the supporting AWS environment.
We will also demonstrate a live demo of what a researcher just starting out will experience on RONIN and what it takes to setup their software and workflow in a cloud environment.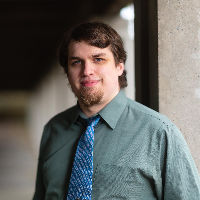 Dr. Jacob Boschee
Systems Administrator | The University Of British Columbia
I completed my PHD in Physics in 2018 and moved from the United States to work at UBC with Advanced Research Computing. I have 8 years of managing and maintaining research HPC systems and always am looking for new challenges and ways to assist researchers with their computing needs.
Ken Bigelow
Systems Administrator | The University of British Columbia
A Systems Administrator with the Advanced Research Computing group at UBC. With over 20 years of experience as a systems administrator, with the last 18 years with the Department of Medicine at UBC. I have has a particular interest in high-performance computing and has seen the evolution from cluster CPU computing to highly specialized GPUs for machine learning and image processing. I enjoy working with all researchers, but particularly enjoys supporting students to achieve success. I am also on the national cloud team working with the Arbutus Cloud - Digital Research Alliance of Canada. My most recent obsession in the HPC world is using Slack to create creative Apptainer containers for specialized HPC needs.