Recognized for their practical, applied education with instructors who have direct, hands-on experience in their field, British Columbia Institute of Technology has become a leader in innovation. Ed Grof, Manager of Client Experience for IT Services and Hoby Chou, Senior Business Analyst of BCIT discuss how campus closures expedited their need and demand for seamless software delivery to all students.
They will showcase their implementation of AppsAnywhere and how the solution has improved student experiences no matter the learning environment. Lastly, they will break down their switch to BYOD and how AppsAnywhere became their long-term, cost effective solution for delivering software to the students. This session will also cover:
How to free academic software from computer labs.

Minimizing repetitive software installation.

Ensuring consistency to students for a better experience.

Enhancing productivity of IT department by cutting down deployment time.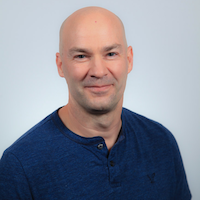 Ed Grof
Manager, Client Experience | British Columbia Institute of Technology
Ed has 20 years of Higher Education IT experience and is currently serving as the manager for the Client Experience Team within IT Services at BCIT.
Hoby Chou
Senior Systems Analyst | British Columbia Institute of Technology
Hoby has worked in various roles at BCIT leveraging his technology and business backgrounds to improve processes, lead projects, and increase value delivered to stakeholders. He is passionate about improving the way we work, learn, and live.