COVID imposed upon us a forced experiment in shifting from a dominant and traditional in-person learning modality to largely on-line and remote delivery. This has offered an exceptional, unplanned opportunity to learn and adapt teaching methods and technologies, with the objective of enabling more flexible and enhanced learning for students. Our panelists will provide perspectives from experience at their institutions on what has been found to be successful, what barriers have been overcome, who has benefitted, and what parts of the forced experiment are sustainable and suitable for yet further enhancement to support a diversity of student needs.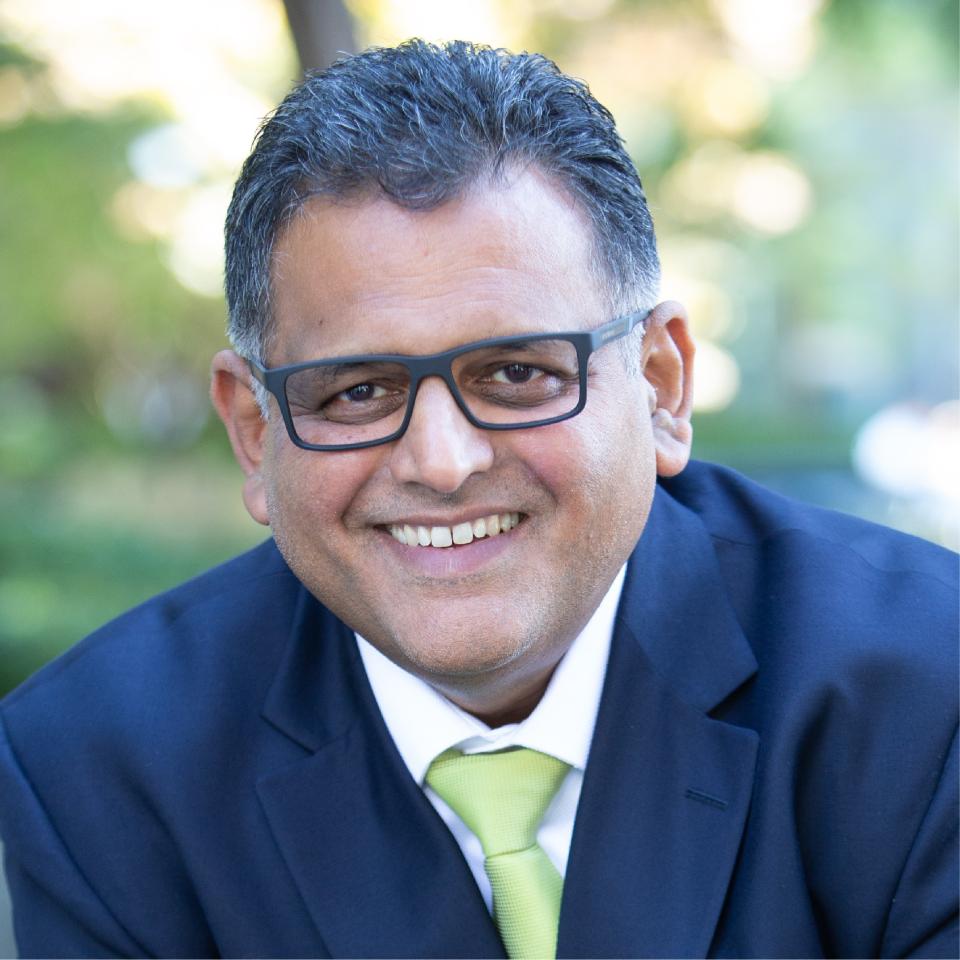 Ajay Patel
President & CEO | Vancouver Community College
Ajay Patel was appointed President, Vancouver Community College, and effective May 26, 2020, however, he has been leading the College in the interim position since September 2019. Previously, Mr. Patel held the position of VP, Enterprise and International Development. He came to VCC with 15 years' of non-profit experience in amateur sport and recreation sector. Additionally, he has 17 years of post-secondary experience, where he rose through the ranks in several positions, from an instructor to the VP, External Development. In the VP role, Mr. Patel provided strategic leadership, and contributed to the development of community relations and partnerships that supported the college's vision and priorities. Raised in Vancouver, he is a long-time east side resident, and the product of the college system. Mr. Patel holds a Master of Human Kinetics, Coaching Sciences, from the University of British Columbia.
Dr. Gillian Siddall
President | Emily Carr University of Art & Design
Gillian Siddall has served as President and Vice-Chancellor at Emily Carr University of Art + Design since 2018. Prior to taking on this role, she served for three years as Vice-President, Academic and Provost at OCAD University, and for six years as Dean of the Faculty of Social Sciences and Humanities at Lakehead University. Her research area is Canadian literature, with a focus on musical improvisation, both within and outside literary contexts. Publications include Negotiated Moments: Improvisation, Sound, and Subjectivity(co-edited with Dr. Ellen Waterman, Duke University Press 2016); "'I want to live in that music': Blues, Bessie Smith and Improvised Identities in Ann-Marie MacDonald's Fall on Your Knees." Critical Studies in Improvisation (2005); and "Nice Work if You Can Get It: Women in Jazz" (co-authored with Ajay Heble), Landing on the Wrong Note: Jazz, Dissonance and Critical Practice(Routledge 2000). Siddall is also a jazz vocalist, choral singer, and co-founder of the Guelph Jazz Festival. She holds an Honours BA and MA in English from the University of Guelph and a PhD in English from the University of Western Ontario.
Dr. Kevin Hall
President & Vice-Chancellor | University of Victoria
Kevin Hall is the eighth president and vice-chancellor in the University of Victoria's 58-year history. President Hall is an innovative academic leader known for his strong commitment to sustainability, innovation, community engagement, and an unwavering belief in truth, respect and reconciliation, equitable access to education, and equity, diversity and inclusion. Throughout his career as a senior administrator working for three world-cl ass institutions, Hall has served at many levels and functions at a university—from faculty member, research centre director and department chair, vice-president and senior deputy vice-chancellor of global engagement and partnerships at the University of Newcastle (UON) in New South Wales, Australia, and now as president and vice-chancellor at the University of Victoria. A civil engineer whose research and industry leadership have made a global impact, Hall carries out trans-disciplinary research across several major themes including water quality modeling, development of environmental monitoring and pathogen detection systems, syndromic surveillance, and water and health in marginalized communities. President Hall visioned and built entrepreneurship and innovation initiatives at the University of Newcastle, leading the establishment of the Integrated Innovation Network (I2N) hubs and incubators. A highly respected leader in the higher education sector, Hall was appointed by the Minister of Education to the Australia Research Council Advisory Council. Hall has been a board member for over 30 corporations, university organizations, government, and not-for-profit entities.
Dr. Max Blouw
President | The Research Universities' Council of British Columbia
Dr. Max Blouw is the President of The Research Universities' Council of British Columbia. He previously served as President and Vice-Chancellor of Wilfrid Laurier University, and as Chair of the Council of Ontario Universities. Prior to that, he was professor of biology, and subsequently Vice-President Research, at the University of Northern British Columbia.
Dr. Blouw has BSc and MSc degrees from the University of Manitoba, a PhD in biology from the University of New Brunswick and is an Institute of Corporate Directors Certified Director. He received the Order of Canada in 2020 for his dedicated leadership as an academic administrator and for his advancement of evidence-based research at Canadian universities.