In this session, we will share our experiences regarding a resource site built to help faculty develop online courses using Moodle course templates. As we pivoted to teaching online during the pandemic, we aimed to provide a framework for faculty to build their courses with pedagogically sound principles. This resource site included two primary tabs.
Tab one provided four downloadable Moodle templates (Topic, Weekly, Collapsed Topic and One Topic format) that faculty could use to develop the shell of their Moodle course site. The first portion of this tab showcased the functionality, how each template may look like in a course, with instructions to restore the template. The second portion provided placeholders within each block unique for each template style. For example, what content to include in block zero (course banners, announcements, conferencing tools), introductory blocks with course orientation, course administration, course resources and then separate weekly blocks to build learning content, assignments, and module feedback.
Tab two provided best practice advice to build content for each of the above placeholders. For example, how to develop a welcome video, build community online, utilize a checklist, use a module overview, best practice advice to build learning content/activities and assessments. Based on anectodical feedback, faculty appreciated the structure provided by the four frameworks and best practice advice that provided insights to build course content that would fit their teaching style. We believe such a resource site would benefit faculty interested in building an online course with sound pedagogical and teaching practices.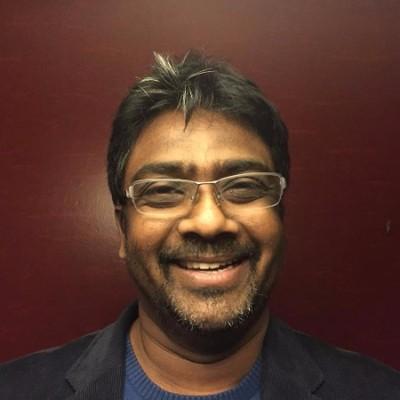 Dr. Nishan Perera
Chair, School of Marketing and Educational Consultant | Kwantlen Polytechnic University
Nishan Perera, is a faculty member, the chair of the Marketing Department and an Educational Consultant at at KPU. Nishan completed his Ph.D. in Educational Technology and Learning design, Master's in Education at SFU. Nishan considers himself as a creative professional educator with a passion for teaching and conducting research in the fields of marketing and educational technology. He enjoys the process of combining academic acumen with industry practice.
Lisa Gedak
Teaching and Learning with Technologies Strategist | Kwantlen Polytechnic University
Lisa aims to inspire faculty to innovate their teaching practices by using modernized strategies that support their chosen pedagogical approaches and create technology implementation opportunities. Lisa assists the faculty in re-imagining their course and program design. Lisa is passionate about instructional design, the intersection of pedagogy and technology, and philosophical approaches supporting learner-centred education. Lisa is currently completing a Master of Arts degree.