Like many IT sectors, audio-visual technology has been especially hard hit by ongoing supply chain disruptions over the last three years. An industry that used to be characterized by relatively predictable and reliable product lead times has been thrown into a new era of unpredictability and confusion. Products that used to be easily attainable in a matter of weeks have seen delivery times extended to many months, or in extreme cases – years. Even the availability of warranty replacement and break-fix inventory has been in question.  
While more recent months have seen some light at the end of the tunnel, major AV manufacturers have a long way to go towards stability and winning back client confidence. This evolving situation has had far reaching impacts in the higher education sector, in areas such as routine maintenance, classroom renewals, new capital investments, and the annual budget process. Join a panel of AV leaders from a cross section of British Columbia higher education institutions for an interactive discussion on the impacts of AV supply chain disruptions, the various approaches taken to mitigate, and how they will shape institutional approaches to AV planning going forward.
Alex Solunac
Senior Media Analyst & Events Supervisor | University of Victoria
Alex Solunac oversees the planning and technology delivery for special events on campus. Alex also works on capital, and departmental projects that involve the design and support of rich media delivery for learning and teaching areas on The University of Victoria Campus.  Supervising a team that supports webcasting, Zoom webinars, video production, hybrid and on-site support as well as staff that supports and maintains technology in over 150 classrooms, video conference rooms and multi-access teaching rooms. Alex has worked in the field of media services for 35 years, the last 32 have been at UVic.
Brian Wright
Team Lead Audio Visual | University of the Fraser Valley
Brian Wright's AV career began with high-end residential and expanded to UBC Vancouver, UBC Okanagan, and currently the University of the Fraser Valley as Audio Visual Team Lead. Fifteen years in higher education has earned Brian valuable experience in learning space design and management. A recent showcase is the success of CUCCIO's first virtual CANHEIT 2022 hosted at UFV. Brian is a Working Group Member in BCNET Procurement Services which recently completed the Audio-Visual Equipment and Services tender for Post-Secondary.
Kirk Macdonald
Manager - AV Projects Team | The University of British Columbia
Kirk Macdonald oversees the team responsible for the planning, design, and implementation of the majority of Audio Visual projects undertaken at the UBC Vancouver campus. He manages a team of AV Project Managers, System Designers, Installation, Programming, and Commissioning professionals, as well as managing relationships across a network of external AV integration, dealers, and manufacturer partners. Together, this team delivers AV focused projects ranging in scale and complexity from single BYOD classroom or meeting room spaces, lecture theatres, active learning and hybrid learning classrooms, as well as major renovations and capital construction projects. Kirk has been working in the AV industry for over 20 years, the last 12 of which have been spent at UBC.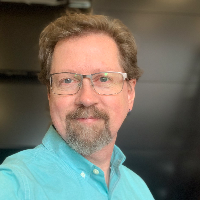 Malcolm Petch
Audio Visual Specialist | The University of British Columbia Okanagan
Malcolm Petch is one of five Audio Visual Specialists at UBC's Okanagan campus, a team that is responsible for the planning, design and installation/integration of all Audio Visual projects outside of new capital construction. From design and implementation of intricate systems in complex research labs through to videoconference, meeting room and hybrid classroom setups, this team works to foster good relationships with vendors, manufacturer reps and clients alike in order to facilitate solutions that work for the client while being in alignment with the overall campus AV systems. Malcolm comes from a background in non-profits, radio, online news and private sector audio/video production; he has been on the AV team at UBCO since 2011.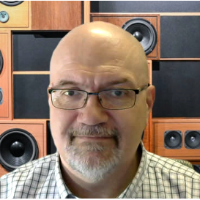 Rob Friesen
AV Operations Manager | Simon Fraser University
Rod has come with a vast variety of experience with over 30+ years of experience in the Professional Audio/Video/ Television Industry.
Rod started working as a Sound Engineer in Vancouver at first both working in studios and as well as touring. He worked in Audio Production Studios. Rod also worked as a Broadcast Engineer for 2 Television Stations.
Prior to SFU Rod was working at an AV Contractor serving BC for 15 years. Working as a Design Engineer& Support. Rod has developed a very high level of standards of professional installations for the industry. Rod started the transition to SFU in June of 2022. Rod is a key core of the AV and IT Team.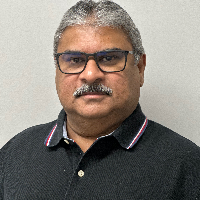 Yogesh Chhotubhai
AV/Media Operations Manager | Simon Fraser University
Yogesh manages operations of Media and Technical Services in support of teaching, distance education, conferences, events and administrations at Vancouver Campus. Participates in the strategic direction, as well as design and implementation of new technology and infrastructure in teaching spaces, meeting rooms, student team rooms, specialty spaces and public areas.