Digital transformation, cloud adoption, and remote work and remote learning have eroded physical perimeters. Organizations need a scalable way of securing remote access for every user and branch location. Join our presentation to learn more about Cyber Security trends in Higher Education and an overview of Prisma Access for Higher Ed. 
Prisma Access provides the foundation for consistent cloud-delivered security for all users and locations, delivering: 
Protection for all application traffic: Prisma Access provides access to all apps and secures against all threats, not just web-based apps and threats, reducing the risk of a data breach.
Complete best-in-class security: Industry-leading capabilities converge into a single cloud-delivered platform, providing more security coverage than any other solution. AI- and ML-powered single-pass detection protects against previously unseen threats. 
Exceptional user experience: Massively scalable network connectivity offers ultra-low latency and is backed by industry-leading SLAs, ensuring the best digital experience possible for end users.
Hunter Ely
SLED Field Strategist, Research Universities | Palo Alto
Hunter Ely serves as the SLED Field Strategist within the SLED Programs Office. Hunter has served in operational, tactical, and strategic roles within major research universities as well as health science centers.  
Over the past 20 years, Hunter has held positions within networking, infrastructure, and security organizations including cyber forensics, sales engineering, and leadership positions.  
Hunter comes to Palo Alto Networks with seven years as a Chief Information Security Officer (CISO) at Tulane University focusing on reducing risk, on driving down TCO, and on building out a cross-functional security organization.  
Hunter's experience includes working with law enforcement, medical centers, colleges, and other constituencies to build robust and thoughtful security solutions to complex problems.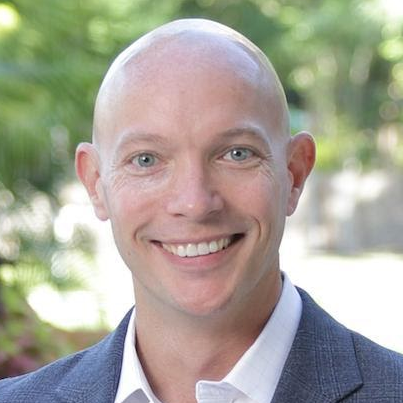 Jason Georgi
Field CTO | Palo Alto
Jason is an accomplished technology executive with over 25 years of experience driving innovation and transformation initiatives across global organizations. Jason collaborates with CIOs, CTOs, and other technology leaders on strategies aimed at enabling business outcomes.Jason is currently the Global Field Chief Technology Officer for Prisma Access at Palo Alto Networks. His recent previous experience includes leading Zscaler's global business consulting practice, and eight years at GE - enabling GE's cloud journey through network and security transformation.