The STRAP project aims to provide a platform for researchers to deploy their applications without having to worry about common, boring, and essential areas like authentication and authorization or the backend database. Based on technologies like Kubernetes, SAML and OAuth, the Simplified Teaching and Research Application Platform aims to handle the unfortunate necessities so researchers can focus on the interesting parts of their apps, while systems integrators can concentrate on the critical infrastructure pieces they understand best. Ultimately, STRAP could be a means to deploy an organization's web apps with consistent deployment and support models, a smaller infrastructure footprint, and an easier onramp for developers from disparate groups on campus to take advantage of enterprise-class components without having to think about it too much--and without the systems and infosec experts needing to worry about whether these various groups are properly handling user credentials and database backups.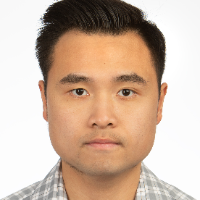 Archie To
Co-op Student | University of Victoria
I'm a 4th-year Computer Science student. I plan to start out my career as a web developer and will transition to other areas later on. My two favourite programming languages are Python and JavaScript.
In my free time, I like playing soccer. I am serious about it so you'd better not mess with me on the field.
Drew Leske
ARC Software Development Team Lead | University of Victoria
Drew is a software developer with 25 years' professional experience in computing as both a developer and a systems integrator and administrator, focusing on research computing since 2003. Drew currently leads the ARC Software Development Team, part of Research Computing Services, at the University of Victoria.