Through the COVID pandemic, Trinity Western University (TWU) adapted its approach to become more student-focused in all aspects of its service delivery. From that was born the Connected Campus program, whose goal was to prioritize and deliver cross-organizational projects at the intersection of technology, people, and process, that would appreciably improve the student experience and advance TWU's vision. The Service Hub was launched in Fall 2021 as TWU's first one-stop-shop for students to get help on anything from technology to class registration to housing. In this session, attendees will hear about how TWU's IT leaders influenced the formation and outcomes of the Connected Campus, how the program has had a lasting influence on campus culture, and the success, challenges, and opportunities of the TWU Service Hub.
Araz Hamian, PhD, PMP
Strategic Project Manager | Trinity Western University
Araz Hamian is a project manager with over 20 years of experience leading cross-functional teams to deliver complex projects. Araz has a proven track record of success in industries such as technology, finance, and healthcare. She is dedicated to continuous learning and giving back.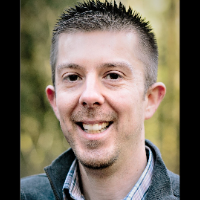 Dan Burnett
Director of Enterprise Service Management, Service Hub | Trinity Western University
Dan serves as the Director of Enterprise Service Management for Trinity Western University (TWU). He works towards a proactive service model seeing every graduate equipped. With beginnings in IT as grassroots initiative, Dan works with departments across TWU to build student centric collaboration. He has been with TWU for 9 years.

Stuart Schellenberg
Chief Information Officer | Trinity Western University
Stuart serves as the Chief Information officer for Trinity Western University (TWU). He champions the strategic and innovative use of technology in achieving TWU's vision of equipping graduates. As the senior IT leader at TWU for almost 13 years, Stuart builds and maintains strong relationships across TWU, and within the BC higher education community through his active membership in BCNET. Stuart holds a BSc in Computer Science, a BBA in Human Resources, and expects to complete his MBA in Spring 2023.