Sharing UVic's experiences on what it takes to capture traffic at 100 Gigabits with Zeek. And, once we have it what we can do with all that data using OpenSearch.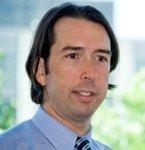 Ryan MᶜRonald, PMP, CISSP
Senior Information Security and Data Protection Analyst | University of Victoria
Ryan MᶜRonald is a Senior Analyst supporting research computing for UVic, WestDRI, and the Digital Research Alliance of Canada. He has worked in information security inside and outside of the research environment.​ As a PMP certified project manager he has been responsible for planning projects, estimating effort, reviewing deliverables, dealing with issues, and managing people. As a CISSP he has been responsible for designing secure systems, assessing systems, and for managing compliance. As a privacy and security advocate, he sees that these important areas are treated appropriately on the projects he manages.