UBC Studios is an award-winning media production studio at the University of British Columbia. This presentation will introduce you to DIY media services offered by UBC Studios and other departments at UBC. You will learn how the development of DIY media services at UBC has raised the bar, in terms of both production quality as well as lowering the barriers to access. DIY services at UBC include a wide range of options, such as consultation, creative development, media training workshops as well as a suite of self-serve audio and video studios. Examples of these spaces include podcast stations, a lightboard studio and DIY video recording studio. These services are designed to give educators, staff and students the tools they need, both literally and figuratively, to create engaging and effective multimedia content for learning and communications across the university.
By the end of the presentation, you will have an understanding of the impact and lessons of each component of our DIY program, and how the Do-It-Yourself concept can be leveraged to empower educators and students to create multimedia content that enhances the university teaching and learning experience.
Session Outline:
Why DIY media support was needed
What: An overview of DIY Media Services

Media Consultation
Creative Development
Media Training Workshops
Do-It-Yourself studio spaces

How: The process of developing support and services
Building a Community of Practice
The Impact
Lessons Learned and Challenges
Next Steps
Discussion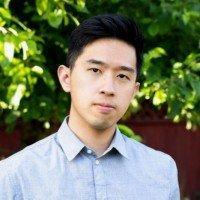 Andrew Wang
Media Specialist II, Studios | The University of British Columbia
Andrew looks after anything related to the running of UBC Studios, from making sure IT systems and studios are running optimally to the setup and creation of new studio spaces. He enjoys post-production and marketing work and is experienced in all sorts of technologies including video, virtual tours and more. He is passionate about media and excited to see what is to come next!
 
Michael Sider
Producer, Studios | The University of British Columbia
Michael Sider is a Producer at UBC Studios at the University of British Columbia. In his role as Producer, Michael oversees an award-winning team as they support faculty, staff and students across the University with media production, consultations, and media workshops. Michael and the team at UBC Studios create video, animations, virtual tours, 360-degree video, and 3D models.
Michael has produced media including such wide-ranging content as bear skulls, plagiarism, airplane crash forensics, counselling techniques, pollinating honeybees, conflict of interest, traditional Japanese sword crafting, 50+ indigenous BC plants, and prototyping.
Saeed Dyanatkar
Executive Producer, Studios & Emerging Media Lab | The University of British Columbia
With a background in systems design, and information technology, Saeed has been overseeing creative media production at UBC Studios, while collaborating with faculty and industry to explore applications of emerging media and technologies through the Emerging Media Lab at UBC.