Every institution wants to improve its security, but doing so can feel like an insurmountable challenge. With this session, we aim to help attendees identify the different tools that are available in the Microsoft 365 Security suite and explore the optimal approach to securing their environments. Marco Biermann, IT Manager at Selkirk College, will open this the session by describing how the institution was able to make significant improvements in its security posture by maximizing the tools available in Microsoft 365 E5 licensing and investing in its human resources. He will share his thoughts on the institution's decision making and journey to improved cloud security stance by shedding light on the importance of supporting staff through mentorship that ensures they have the necessary skills to implement effective security measures.
Ed Hargrave, Security Practice Leader at Steeves and Associates, will join Biermann to discuss his experience working with Selkirk College from the initial review of the current security posture, through process development and guidance to the team, to the importance of having a comprehensive plan in place that considers the institution's unique needs and challenges.
Crystal LeBlanc, Media Services Coordinator at Selkirk College, will provide insights on the importance of collaboration among team members, as well as the need for ongoing training to keep up with the rapidly changing security landscape. Join this session to identify opportunities to improve your security posture within your existing Microsoft 365 environment, just like Selkirk College, leveraging existing tools and staff.
Crystal Leblanc
Infrastructure Development and Support Tier II | Selkirk College
Crystal is an experienced professional with a strong background in audio video solutions within the post-secondary education sector. Over the past 3 years, she has successfully transitioned into an infrastructure security role, where she has played a pivotal role in the migration to cutting-edge M365 technologies and services at Selkirk College. With a proven track record of delivering innovative and effective solutions, Crystal is committed to ensuring the highest level of security and operational excellence across all aspects of her work. Her extensive knowledge and expertise make her an invaluable asset to any team, and she is always eager to take on new challenges and deliver exceptional results.
Ed Hargrave
Security Practice Leader | Steeves and Associates
Ed Hargrave is an IT professional with over 30 years of experience implementing a wide range of technologies, including enterprise applications, network and systems management, application delivery, cloud technologies and security. Prior to joining Steeves and Associates, Hargrave held senior technical and sales positions with Simon Fraser University, Siebel Systems, Hewlett Packard Software, Citrix, and Fortinet. In his free time, Ed enjoys walking his dog Tank and playing his guitars. He bills himself as Vancouver's best equipped bad guitar player.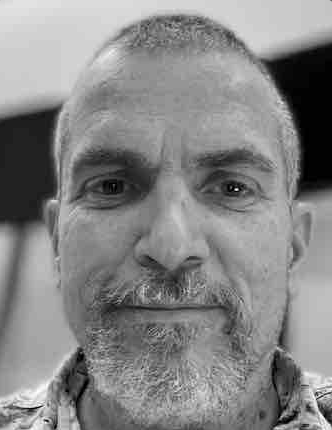 Marco Biermann
IT Manager | Selkirk College
Over 10 years' experience in the semi-conductor manufacturing sector in roles ranging from quality assurance to research and development (R&D) supporting a wide gamut of technology products and services including networking, NAS/SAN, DRAM, flash to USB extension up to 10 KM. Authored numerous technical whitepapers for Kingston Technology on cutting edge flash storage and DRAM. Working for Selkirk college and education sector the last 10 years since 2013. Enjoys all the amazing seasons and sports that BC has to offer including snowboarding, paddle boarding, hiking.