With some reports claiming that up to 70% of change efforts fail (Tasler, 2017), it may seem like an uphill battle or near-impossible feat to lead organizational change, especially a systemic and whole-scale change that involves deep-seated transformation. Change leadership, at its core, focuses on the human elements of change. Change leaders who make the human element of change a priority—who exhibit a certain mindset—positively contribute to the change readiness of their direct reports and experience better results in organizational change. Thus, one of the goals of leaders is to ensure that their mindset is conducive to fostering an environment that produces the change readiness they seek and require for successful change.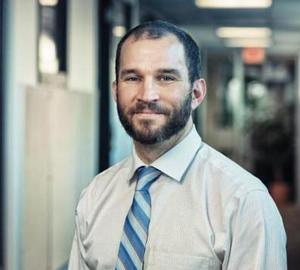 Dave Lampron, MBA
Chief Information Officer | College of New Caledonia
Dave is the CIO at College of New Caledonia (CNC). He's worked in academia for over 25 years. Dave tries to embrace the notion of an 'idea meritocracy', where everyone can, and should, express their thoughts and ideas openly; that's how the best ideas emerge. He has a passion for assisting rural and remote communities in augmenting access to essential services.
Mike Ray, B.A., B.ED., MBA, CPHR
Educational Developer | College of New Caledonia
I am a career educator and Agent of Change, which I believe are the same. As we learn, we change. We adjust our thinking. We adapt. We move through life on a journey, never fully change-free. In my reflective moments, I ask questions like "How is success in change defined and accomplished?" and "How do I help others achieve success in the changes they face?" Amid seeking answers, I spend as much time as possible with my family. We play games, downhill ski, and mountain bike. We surround ourselves with amazing people and invest in things that exist beyond ourselves.