Curious to understand how Cloud Services can foster innovation? The UBC Cloud Innovation Centre uses cloud services as the foundation for student teams to solve real-world challenges brought forward by not-for-profit, educational and government organizations. Working with the UBC CIC (pronounced 'kick') opens up pathways for organizations to leverage cloud services and create innovative solutions. Students 'learn by doing' and use cloud services to build prototypes - making the cloud, and innovation, accessible to community sponsors and to students alike. In this session, you'll hear how the CIC works, how it unlocks results quickly and hear from one of the student developers about a published CIC project and how student learning and Cloud Services combined to innovate.
Liana Leung
Program Manager, UBC Cloud Innovation Centre | The University of British Columbia
Liana Leung is Senior Project Manager in the Office of the CIO at UBC and Program Manager of the Community Health and Wellbeing Cloud Innovation Centre (UBC CIC). As UBC CIC Program Manager, Liana is responsible for managing CIC challenge projects, providing leadership to the CIC program, and hiring and mentoring the student staff that learn and work with the core team.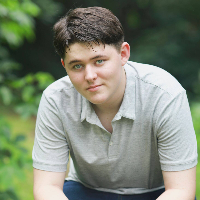 Matthew Stefansson
Student Developer | The University of British Columbia
Matthew is a Student Developer at the Cloud Innovation Center (CIC) at the University of British Columbia. He is currently in his final year of Computer Engineering, and will be graduating with a Bachelor of Applied Science in May. Matthew has been working at the CIC for the last year, and has utilized multiple AWS managed services in his ongoing projects. Before starting at the CIC, Matthew's knowledge with AWS services was limited, however, during his time with the company, he has grown to be a senior student that is well versed in the technology, and is lead in many projects, while supporting newer students. He will be taking this knowledge with him as he graduates and starts working at Wingmate as a Cloud Engineer.